Backless Wedding Dresses Need Help Finding Very Low Back!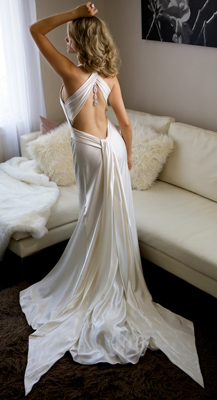 Amy Michelson Millionaire Back
"I cant' find backless wedding dresses that have a very low back. I want one that drops below the waist. Can you help me find one?"


This was a question a bride asked recently. I found plenty that ended around the waist but not many below the waistline. But as I started to look around the web, I came across the ones pictured. They are by a designer named
Amy Michelson.
Most of her collection are low back wedding gowns with most going below the waist.
Also
Allure Bridals
has quite a few low backless wedding gowns in their collection. Check out their Far and Away collection.
Join in and write your own page! It's easy to do. How? Simply click here to return to Wedding Dress Advice.
*Click here to read our disclosure regarding affiliate and advertising sponsors.