Best Place For A Plus Size Bride To Shop:
"PlusSizeBridal.com"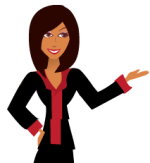 I have found a source I feel I can recommend for a plus size bride to shop!
The online wedding dress shopping source I am talking about is PlusSizeBridal.com - The Internets Premier Discount Bridal Shop Dedicated to the Plus Size Bride!"
I came across many sites that sold discount plus size wedding dresses, but this is the all around best source in my opinion.
The prices for these gowns are very reasonable plus they have a low price guarantee!
I feel that this shop passes some important criteria I use when considering making a purchase online for myself. For this reason, we added this online shop as an affiliate merchant for this site.
Examine The Pros And The Cons of Plussizebridal.com
You especially should follow these guidelines when ordering a "big ticket" item like your wedding dress online.
The Pros
Site caters to the plus size bride, but sell all sizes
Good Return Policy
Could not find any bad reviews online
Member of the Better Business Bureau --- BBB
Carry a large selection of designers,styles, and sizes from 0 - 32
Carry in stock items that ship quickly
Easy ordering process
Prices and shipping charges clearly noted
Measurement charts easy to find. Helpful tips on taking measurements
Phone number available to talk with someone
Testimonial page of satisfied customers
Can check shipping status online of your order
Low price guarantee
The Cons
The pictures of the designers wedding dresses are too small to see details. You have to go to the designer's website to search for a larger view of the gowns you are interested in.
Some of the links are not correctly linking to the designers' websites.
Also, they don't list many details about the dress on the site. There is just basic information listed. But if you already know what dress you want, from your shopping and research, then all you need is the style number and the designer or manufacturer's name to order your gown.
"From what I have found based on brides that are clients of mine, I feel if you use this company you will have a good experience!!!"
"They Sell Authentic Designer Wedding Dresses"
This online source caters to the plus size bride by carrying many top wedding dress designers' collections and bridal gown styles of plus size wedding gowns.

They are an authorized dealer for the name brand designers' gowns they carry. These are not knock offs or copy cat designs of gowns. They sell the same exact wedding gowns you see hanging in the bridal shops.
There are other sites who use pictures of gowns by designers and claim that they can make the same designer's gowns. They sell them for unbelievably low prices. But if you were to order one, you would find that it will not be the same quality like the one you saw at the bridal shop. So be careful that you don't fall into that trap.
If you are checking out other sources to buy your plus size wedding dress, use the above guidelines to compare Plussizebridal.com with the online store you are checking out, to see how they measure up. Using only online bridal stores who meet the above criteria can help to lessen any problems that could come up with your order.

Update: "I have had several brides come in for alterations who ordered their dress from Plussizebridal.com. They all mentioned how easy the ordering process was. They also mentioned that they liked the fact that they could reach someone on the phone and that they were pleasant to work with. Their dresses were delivered on time and in good condition. All were pleased with their purchases and the customer service. I thought the quality of the gowns and the pricing was a terrific value!!!"
For more information on ordering discount wedding gowns safely online, read these tips on how to do it.
Back to Plus Size Brides Main Page
Back to Perfect Wedding Dress Finder Home Page
*Click here to read our disclosure regarding affiliate and advertising sponsors.