Wedding Planning Checklist Keep You Organized
When planning your own wedding it is good to work with a wedding planning checklist.
Why? Getting right to the point... it will save you time, money and stress!
That's right I said "stress." As the months go by you will find your schedule filling up. And as it gets closer to the day of the wedding, stress sets in!
Of course if you hire a wedding planner consultant, they would guide you every step of the way. This would be the easiest way to plan your wedding, but of course there is a price to pay for theconvenience.
But what I have noticed is that brides who didn't have at least a wedding plan checklist to go by when planning their wedding, were the most stressed by the wedding day!
Without a wedding planning checklist they would usually end up trying to piece a list together in the last few days before the wedding. That is not the time to do this. Most of the time you will forget something when you plan a wedding this way. Which lists do you need?
How To Plan A Wedding Using Wedding Plan Checklist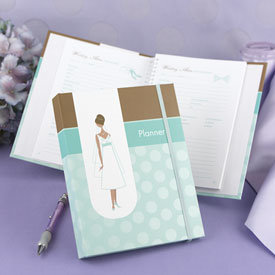 It is not just "one" big wedding planning check list you need, but a "collection" of lists covering different areas of your wedding plan.
Organizing and gathering list is just one of the steps for planning a wedding in order for things to run smoothly..
Whether you are planning a simple wedding, planning an outdoor wedding, planning a wedding in Las Vegas, or planning a second wedding... having a wedding plan checklist will be helpful.
Below you will see some lists and worksheets, that are "must haves" for your wedding:
Wedding Budget List includes budgets for Rings, Ceremony, Reception, Wedding Attire, Photographer, Videographer, Florist, Balloon, Stationery, Gifts, and Transportation.
Wedding Expense Record to record the amount of bills, deposits, and due dates.
Timetables are good for keeping you on schedule. You need to know when to do something and then keep track of things. This is an invaluable list to have.
A Calendar is important because you can keep track of what you need to do during any given month. Having a pocket size calendar to take around with you is very helpful.
The lists above are what every bride should use when planning a wedding.. If you are not someone who is particularly organized, using a least the 4 main items above will cover most of what you need to successfully plan your wedding.
But the more wedding planning checklists you have the less likely something will slip through the cracks. Here are some additional checklists that are useful...
Ceremony location Checklist
Ceremony music Checklist
Reception location Checklist
Host and Hostess Checklist
Baker Checklist
Caterer Checklist
Beverages Checklist
Reception Entertainment Checklist
Decorations and Rental Equipment Checklist
Attire Checklist for the Bride, Wedding Party and Mother's Attire
Formal Wear Checklist for Groom, Groomsmen and Father' Attire
The following checklist may or may not be needed for your wedding planning. The Wedding Day Emergency Kit List is a good one to have though and use.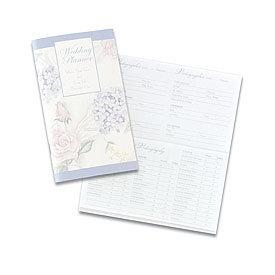 Gift Registry Worksheet
Wedding Seating Chart
Wedding Day Emergency Kit List
Driver's Checklist keeps up with how, where, when and who will ride with whom on the day of the wedding.
Packing Checklist
Honeymoon Checklist
Name Change Checklist
Bridal Shower and Wedding Guest List
Bridal Shower and Wedding Guest Gift list
Where Can You Find These Wedding Planning Checklists
I'm sure you can see how having a wedding planning checklist for certain parts of your wedding plan, can make planning much easier.
There are sites that have downloadable lists. You can buy wedding planning software.
Wedding planning websites also have lists available. And of course there are wedding planning books
you can purchase with checklists.
Whether your wedding is large or small... every bride planning a wedding should use wedding planning checklist to do so.
Other Articles Of Interest
Wedding event insurance gives you peace of mind. There are unforseen occurances that can happen on your wedding day. Are you prepared? Part of your wedding planning should include looking into wedding insurance.
Wedding Planning Websites give you the capability to do some of your wedding planning online. But is this option best for you? Read the advice in this article.
Online Wedding Invitations Should you buy them online or from a local dealer? Many brides today are ordering wedding invitations online for the convenience and savings. Find out how you can benefit.
Back to Perfect Wedding Dress Finder Home Page
*Click here to read our disclosure regarding affiliate and advertising sponsors.