Who designed this dress?
by Gemma
(Newcastle upon Tyne, England)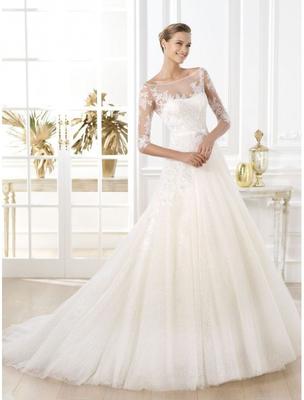 Hello there,

I have found my perfect wedding dress online, but the problem is I am desperate to avoid the pitfalls of buying a cheap online copy and keen to find the real deal. The only trouble is... I have no idea from only a picture who actually designed this dress?!!! I wondered if you might be able to help? It is listed as PS0043, but searching with this code does not show me the original designer or direct me to a reputable site.

Your help would be much appreciated. Thanks :o)

Hello,

Im not quite sure but that may be a Pronovias 2014 design.
Join in and write your own page! It's easy to do. How? Simply click here to return to Wedding Dress Advice.
*Click here to read our disclosure regarding affiliate and advertising sponsors.