Virginia Wedding Dress Alterations Specialist Desiree's Custom Sewing
"Alterations Create Your Perfect Wedding Dress"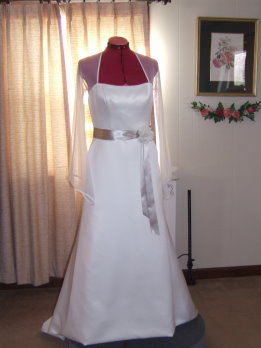 It's very important to use a Wedding dress Alterations Specialist to alter your gown. Why do I say this?

Fashion experts say . . . "Fit is everything!" "Without fit... there's no style!" This statement is especially true for wedding dresses.

Since having a properly fitted wedding gown is essential to your overall appearance on your wedding day... you need to choose a sewing professional who specializes in altering wedding dresses.

"I am Desiree Brown, owner of Desiree's Custom Sewing a home-based business, in Hampton, Virginia; established since 1985.

Over the past 33 years, as a wedding dress alterations specialist and former wedding gown designer, "I have had the privilege to serve the needs of brides in Virginia, and brides from near by states such as North Carolina, Maryland and the Washington DC area."

"Helping brides achieve the picture perfect look" is my business motto. How do I accomplish this?
"Your Altered Dress Will Receive A Custom Look and Fit"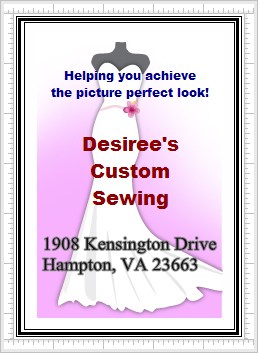 It doesn't matter what shape or size you are... you can have a complimentary fit.

Even though I no longer design or do wedding dressmaking .... I will use those fitting skills, to make adjustments to your dress that will compliment your body type.

I will apply couture techniques used in the design field to help achieve a custom made look and comfortable fit."

The primary reason for my business success is based on the fact that I believe in giving good customer service and presenting quality workmanship!

Plus....I do all I can to make sure that you are a happy bride when you leave. 
I would like the opportunity to help you achieve the "picture perfect look" in your gown on your wedding day!
"Nothing quite equals the fit of a custom made gown, but alterations can come close if a combination of alteration techniques, design and dressmaking techniques are use for your wedding dress alterations."

The Process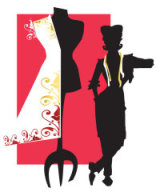 Brides are scheduled by appointments only. This way you will receive my undivided attention, and have all your fitting concerns addressed.

You will have private fittings. You can be at ease during your bridal dress fittings not feeling like you are on display.

Planning a wedding can be stressful, but all parts of it doesn't have to be. Some of it should be enjoyable! So when it comes to your wedding dress alterations, I do my best to make the whole process stress free!
Need To Know Information

Note:  Months of operation --- January through October.
"I conduct my business in a professional manner giving great care to meeting my customers needs while providing quality workmanship.  I treat my customers the way I would want to be treated if I were a customer. Applying these standards in my business has been the key to my success."
I hope the above information has been helpful in getting you closer to making a decision about using my services for your wedding dress alterations.

Whether you plan on using a bridal shop seamstress, cleaners, tailor, dressmaker or alterations seamstress... it is wise to check out their credentials.
But if after viewing the pages here, you still have questions, please contact me by calling me at 757-850-3282 or by filling out the contact form below.
Services Provided


Pressing and Steaming of Gowns


Products Provided
Below are some products I have on hand or can order. Most can be ordered through this website at the one stop wedding shop page. If you click on the links below, some will take you to helpful tips on how to purchase the right bridal tiara, wedding veil, etc.... This can help you to make wise buying decisions saving you time, money and the frustration that goes along with buying the wrong item

Note:  I only do bridal gown alterations now. Please only submit the form below if you need wedding dress alterations.

Bridal & Wedding Dress Alterations serving the entire Hampton Roads Area in Virginia including: Hampton, Newport News, Yorktown, Poquoson, Williamsburg, James City County, Norfolk, Smithfield, Suffolk, Portsmouth, Chesapeake, Virginia Beach, VA. And as far north as Richmond, Va and as far south as parts of North Carolina.