Find The Perfect Wedding Dress That Looks Amazing On You!

"Since all eyes will be on you... your perfect wedding dress must make you look and feel amazing!"  You want that WOW factor for your "first look" pictures and when you go down the aisle!

But more is involved than having a pretty dress. It needs to compliment you in every way and fit you like a glove!
Fashion experts say... "Fit is everything!" "Without fit... there's no style!" This is so true when it comes to a wedding gown.
The biggest thing to get right is to choose the right style for your body shape. But it's even more than that.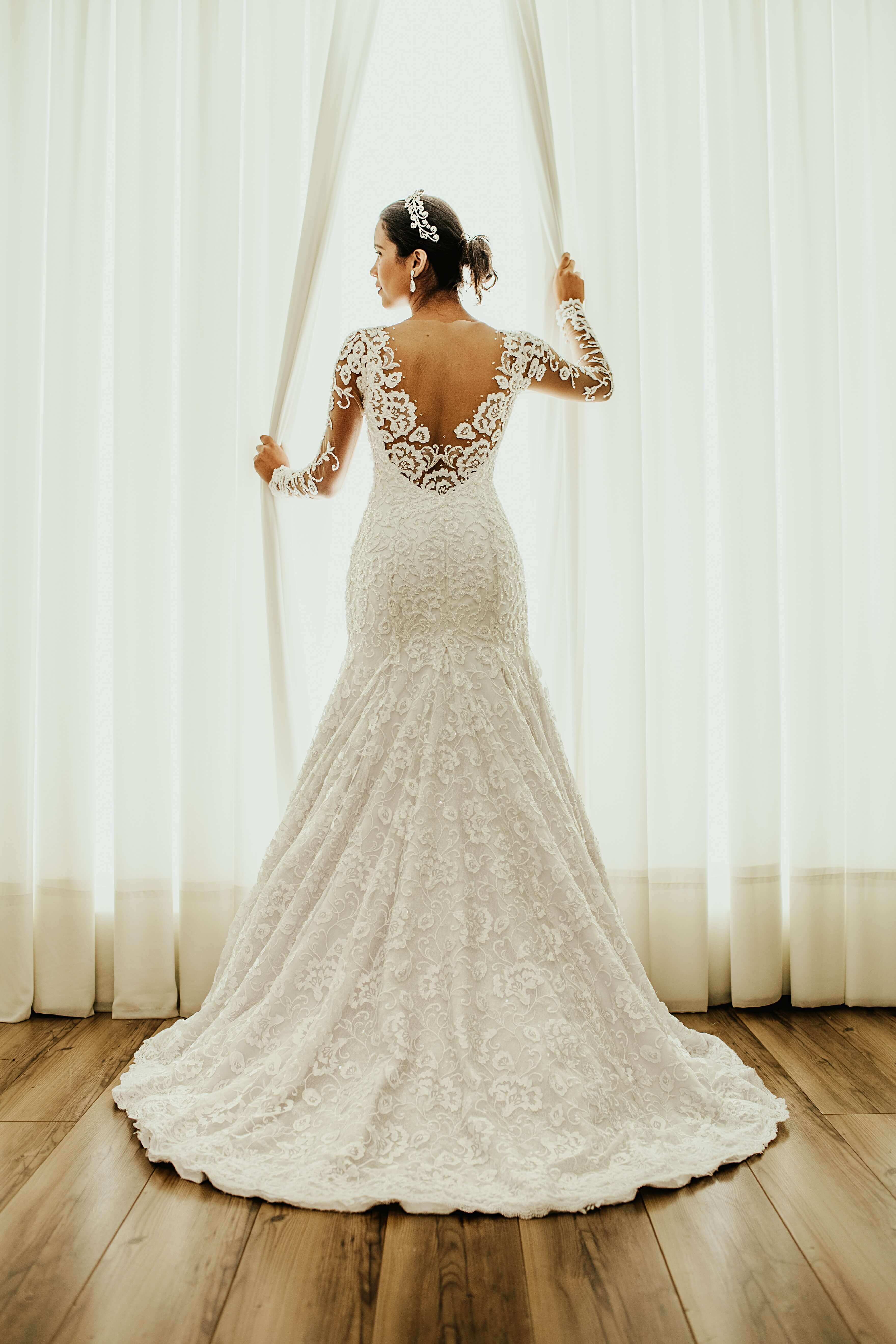 Through the advice on the pages on this website or through booking a personal wedding dress consultation to fast track your search... you will gain help with making sure your dress also fits...
the theme of your wedding

the formality you want

the location and setting your wedding will take place

your personality and more...

So you can see a little thought and planning need to take place before shopping for your bridal gown.
By doing so you will easily find your dream wedding dress without all the STRESS that usually is a part of this process.

If you don't... sad to say... you can find yourself later having second thoughts about your bridal gown and then having to purchase a replacement dress. 
A costly mistake in terms of time and money. Don't let this happen to you! You can absolutely avoid buyer's remorse! How?
It all boils down to allowing yourself enough time to plan and then having good advice to follow. That way you can achieve the "picture perfect look" you want for your wedding day!
To Find The Perfect Wedding Dress Starts With Doing Some Planing First!

A wedding gown is the biggest attention grabbing item on your body and usually the most expensive item! So you have to get this right to achieve the look you want. If you don't go through the planning process before picking your dress... you will most likely purchase something you will regret.
Following the tips and advice above will help you find a dress that fits superbly, is designed to compliment your figure, be comfortable to wear and is constructed so that it doesn't lose its shape as the day goes on. This is important since all eyes will be on you on your big day.
Top 3 Reasons For Buyers Remorse

You pick a dress that doesn't compliment your body shape
You choose a dress that doesn't work with your wedding setting or theme
You pick the wrong place to buy your wedding gown
Ways To Avoid Wedding Dress Buying Mistake
After choosing your perfect wedding dress design you can move on to shopping for your bridal gown. Here's the thing... wedding dress shopping can be fun but can quickly turn into a nightmare! Knowing how to buy and where to buy your wedding gown will save you time and money!
The Extras That Make Your Wedding Dress Perfect

After the dress then what? The accessories you pick must harmonize with your gown and flatter you for a polished look. Also... when it comes to your bridal gown alterations... there are some things you should know before you purchase your gown or go in for a fitting.
"Wedding Gown Tips That Are like No Others!"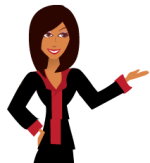 On this website you will learn rarely revealed tips and advice on how to choose, find and buy your perfect wedding dress... plus a few wedding ideas.
"The advice is coming from my over 37 years experience as a wedding dress designer, dressmaker, wedding alterations specialist and bridal gown buyer background. With these skills sets... I can give you advice on problems you may encounter that some wedding consultant bridal stylist and planners don't know about."
How can you get help from this website? There are 2 ways:

If you are a DIY Bride... Just think of yourself as having your very own online bridal gown consultant by looking through the pages of this site. Especially pay attention to the wedding dress tip boxes with the avatar face of the image to the left. 
If you are a busy bride and want to fast track your gown search you can save time by benefiting from an individualized approach. Instead of guessing at what's best, having a personal guide to assist you in finding your perfect wedding dress is the way to go!  So book a personal consultation session and let's begin the process!
"The goal is to help you achieve the"picture perfect look" so that you can look amazing on your wedding day!


Do you have a question to ask? Then click this link!
*Click here to read our disclosure regarding affiliate and advertising sponsors.