FAQ For Finding Maternity Wedding Gowns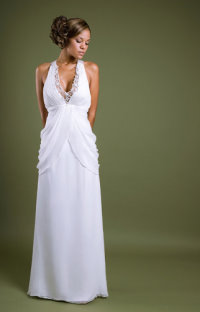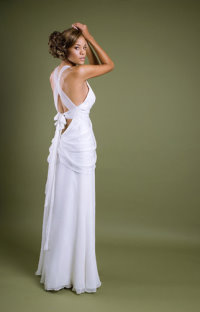 "Pregnant Brides Frequently Asked Questions"
If you are a pregnant bride, you may be wondering...
These are some "Frequently Asked Questions' (FAQ) from pregnant brides who need to find a maternity wedding dress. Check out the answers below.
Are Maternity Wedding Gowns Available? If So...
Who Designs Maternity Wedding Dresses?
Yes, there are a few wedding dress designers who design wedding gowns for the mother to be. The designs in their collections are stylish and accommodate various stages of your pregnancy.
Here are some maternity bridal dress designers I came across..
Wedding Dresses For Pregnant Women: Which Wedding Gown Styles Are Best?
Which styles are best to choose? This is something you need to know whether you are looking at maternity wedding dresses or will use a regular wedding dress as a maternity bridal gown. When it comes to finding the best style wedding dresses for pregnant women you have many choices.
What Size Regular Wedding Dress Should You Buy
To Use For A Maternity Bridal Dress?
If you are going to use a regular wedding dress and not a maternity bridal gown, which size should you purchase? Should you purchase a gown 1 or 3 sizes bigger?
Also, what if you already purchased a wedding gown and then found out you were pregnant, what can be done to expand your dress?
Here are some helpful sizing suggestions when you plan to purchase a regular wedding gown instead of maternity bridal gowns...
Do you have a question or comment you want to make? Please share them below.

Are You A Pregnant Bride Who Need Some Wedding Dress Advice?
Would you like to receive, or give other pregnant brides, wedding dress advice? Have you encountered a problem choosing, buying, or having your dress altered?

Maybe you have helpful tips you would like to pass on to other mother to be brides about other areas of wedding planning.

Perhaps you have found your perfect wedding dress and want to show it off! Where did you find it? Then send in a picture and tell us about it!

Please feel free to share your questions, comments and tips here!
*Click here to read our disclosure regarding affiliate and advertising sponsors.