Mature Wedding Dresses: Where To Find Them
Mature Wedding Dresses? Yes . . . they do exist. The following information will give you suggestions on where to find a wedding dress for the mature bride.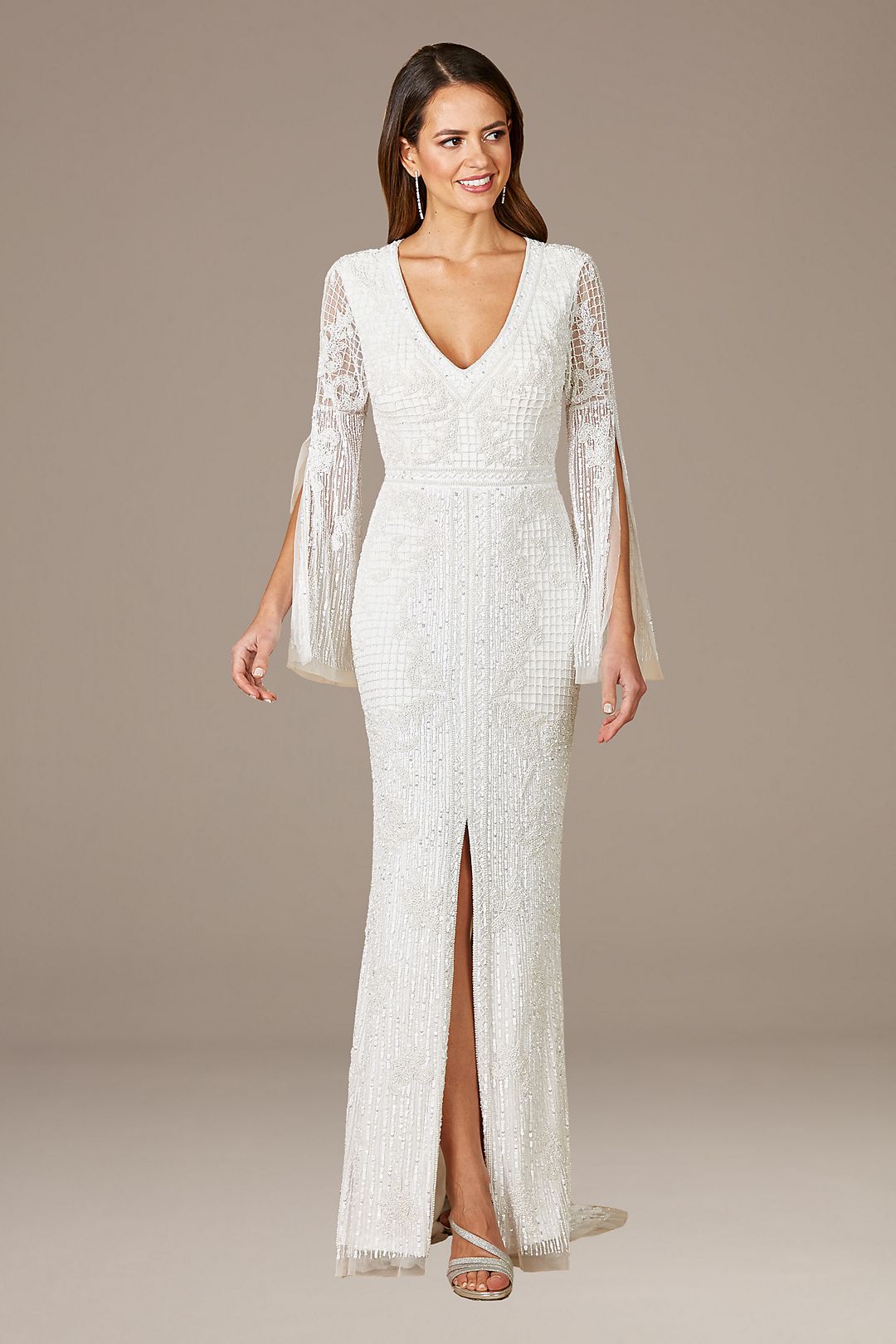 Davids Bridal
Shopping Tips For Buying Wedding Attire

Search the web for wedding dress designers with informal gown collections.

I

nformal gowns usually don't have long trains and are less ornate... which is the preferred style of gown for mature brides.
If you prefer a wedding dress alternative, such as bridal suits or wedding 2-piece special occasion dresses... you will find these among the mothers of the bride gowns.
You can order your wedding attire online or at a bridal shop. Make sure you know what the return policy is.

Always pay for your bridal gown with a credit card. If there is something wrong with the dress, you can resolve the matter through your credit card company if you can't come to an agreement with the store.
Go to the designers' web site for a list of the stores in your area that carry their designs. A wedding shop can order the bridal gown for you, even though it may not be in the store.
Most bridal stores have a no refund, no exchanges policy so if you order your dress, you must be sure you like it. 
Some stores will allow you to exchange it for something in the store. But if that option isn't available you will be stuck with the gown.

Wedding dress tips:
Planning to order a gown from a catalog or from a web site? What can you do to find out if a particular style will look good on you before ordering it? Try this... go to a store and try on a dress in a style similar to the picture of the wedding dress you want to order.
If your dress in the catalog or website is similar to what you try on ...  then you probably will like the dress you want to order. Just take time to find out what looks good on you first, then you will not be disappointed!

Mature Wedding Dresses Finder: Where to search for your dress.
I feel the designers below have a nice selection of gowns to choose from.
To get you started here are a few designers that I noticed had informal wedding dresses that mature brides might like.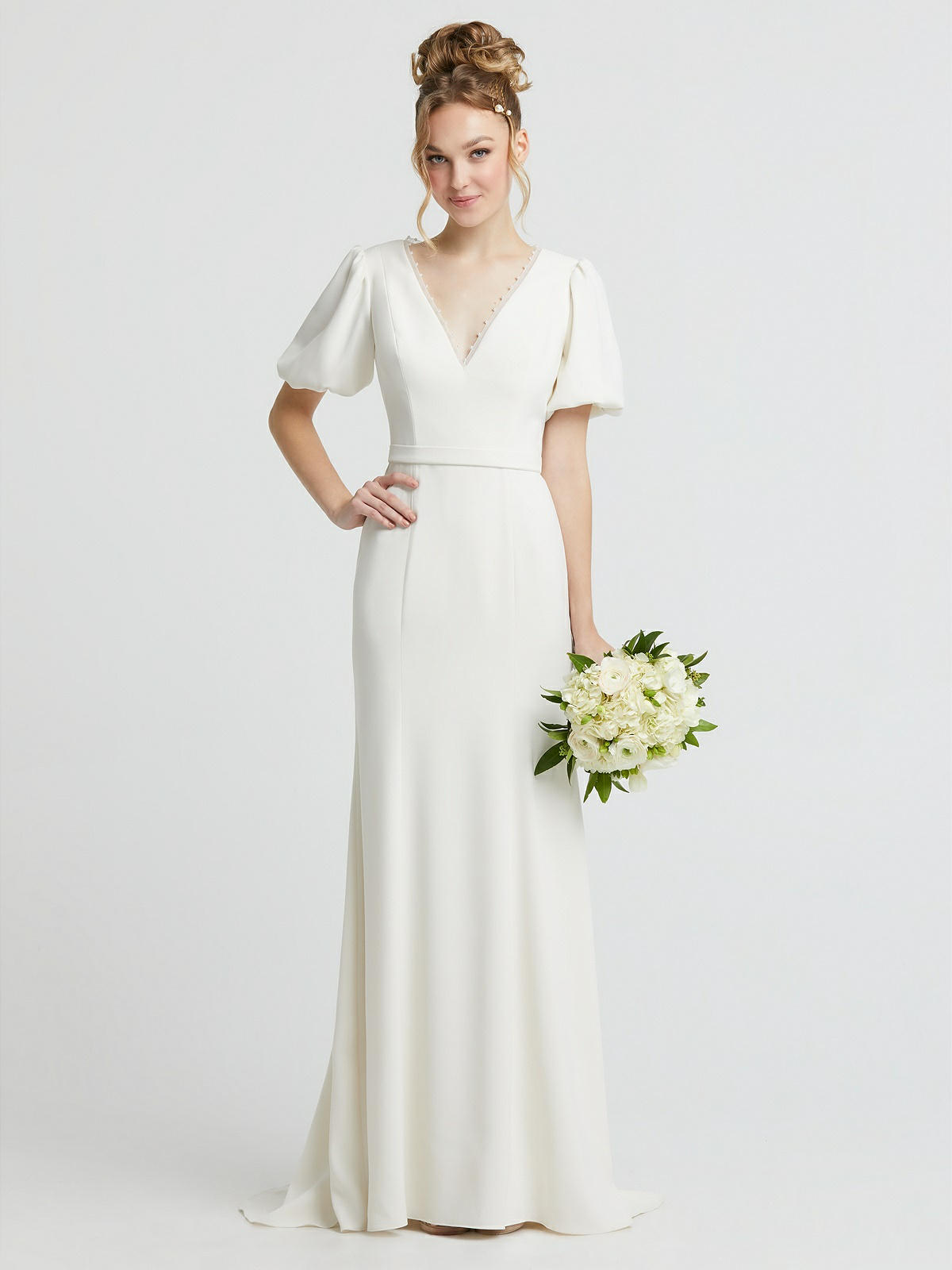 Dessy Style #1059
Mature Wedding Dresses: Try Department Stores
When searching for mature wedding dresses try looking in some of the better department stores.
The formal wear department could have something you could use. Dillards, JC Penney, and Nordstrom are just a few stores some mature brides have been successful in finding a wedding outfit. Macy's and Bloomingdale's actually sell wedding dresses online.
You may have a dress boutique in your town that specializes in formal wear. If they don't have what you like in the store they can usually order it for you.

"Bill Levkoff sell stylish bridesmaids dresses in white, off white, cream and  pastels that are beautiful enough to be used as an informal wedding gown. They have styles that are ready to ship and also rush delivery for those who need a wedding gown fast! Click on the link below to check them out!"

*Click here to read our disclosure regarding affiliate and advertising sponsors.