The Perfect Wedding Dress Style Depends On The Wedding Formality You Choose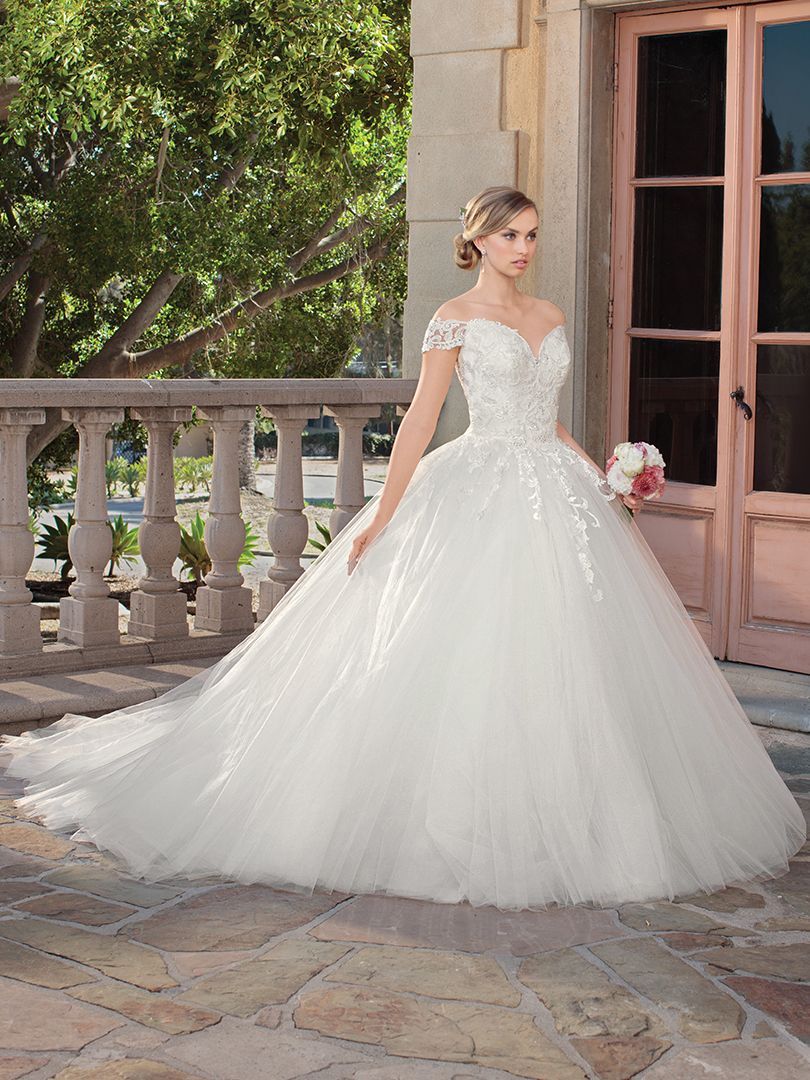 The perfect wedding dress style for you depends on the formality of your wedding. You need to decide what the formality of your wedding will be before picking the dress.
To help you figure that out... think about where the ceremony and reception will take place.
Deciding where and what time of day your wedding will take place will help you decide which wedding formality category your wedding falls in.
Once you know the location of both the wedding and reception . . . you will then know more about the style of wedding gown you should choose.
Remember... the style of bridal gown you choose has to fit in with the wedding formality and setting of your ceremony and reception sites.
What are the different types of formal weddings?
Ultra Formal Weddings Require Opulent Traditional Wedding Dresses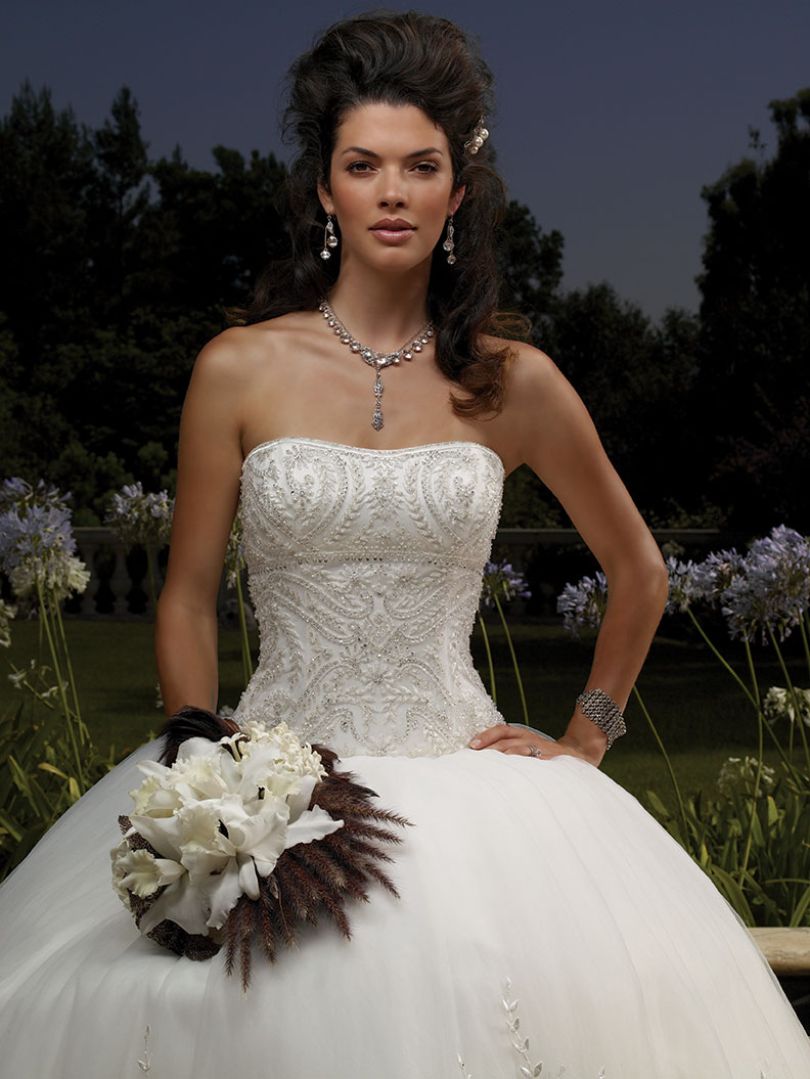 This is a very grand affair traditional wedding that usually takes place in doors. Most likely a religious ceremony and have a large guest list of 250 or more.
Receptions are held in grand ballrooms of hotels, country clubs and the like; and usually take place in the afternoon or evening.
Elegant, opulent and over the top are the words that describe this type of wedding ceremony and reception. So your perfect wedding dress would have to really be on this level also.
What to wear: Brides usually wear floor length bridal gowns of traditional styling.
Full skirted ball gowns or princess line wedding bridal dresses with very long cathedral or longer trains, are the popular choice among wedding gown styles. A-line wedding dresses are also considered.
Popular fabrics are satins, tulle, fine laces and taffeta made in silk. Usually adorned with beading of pearls, crystals, embroidery or lace appliqués.
A headpiece/ tiara with a long veil adorn the bride.
The Perfect Wedding Dress For A Formal Wedding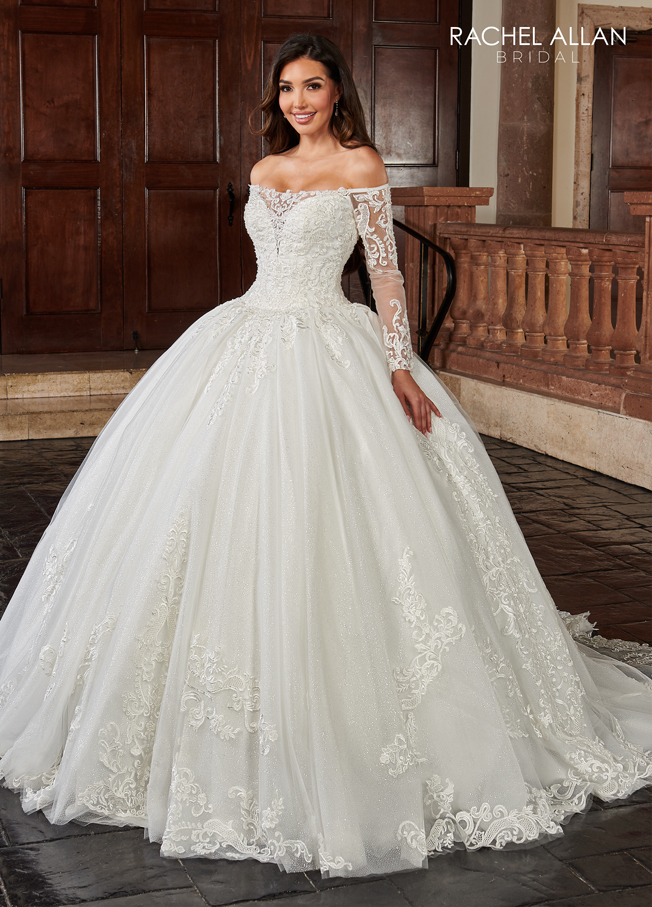 Its a scaled down version of the ultra formal wedding but still an elegant affair. This is the category most brides consider when thinking of having a formal wedding.
Weddings can be a religious or civil ceremony. Sometimes the ceremony and reception are held at the same location, indoors or outdoors.
Popular places are vineyards, mansions, country clubs, hotels and botanical gardens, to name a few.
What to wear: Brides wear floor length dresses with trains that can be long or be short chapel or sweep trains.
Fabrics choices are satins, tulle, fine laces, taffeta, brocades, organza and embroidered designs in silk or better quality man made fibers.
A headpiece or tiara are normally worn with a veil, but some brides go without a veil. If a veil is worn, the popular lengths are usually elbow length, finger tip or longer.
The Perfect Bridal Gown For A Semi-Formal Wedding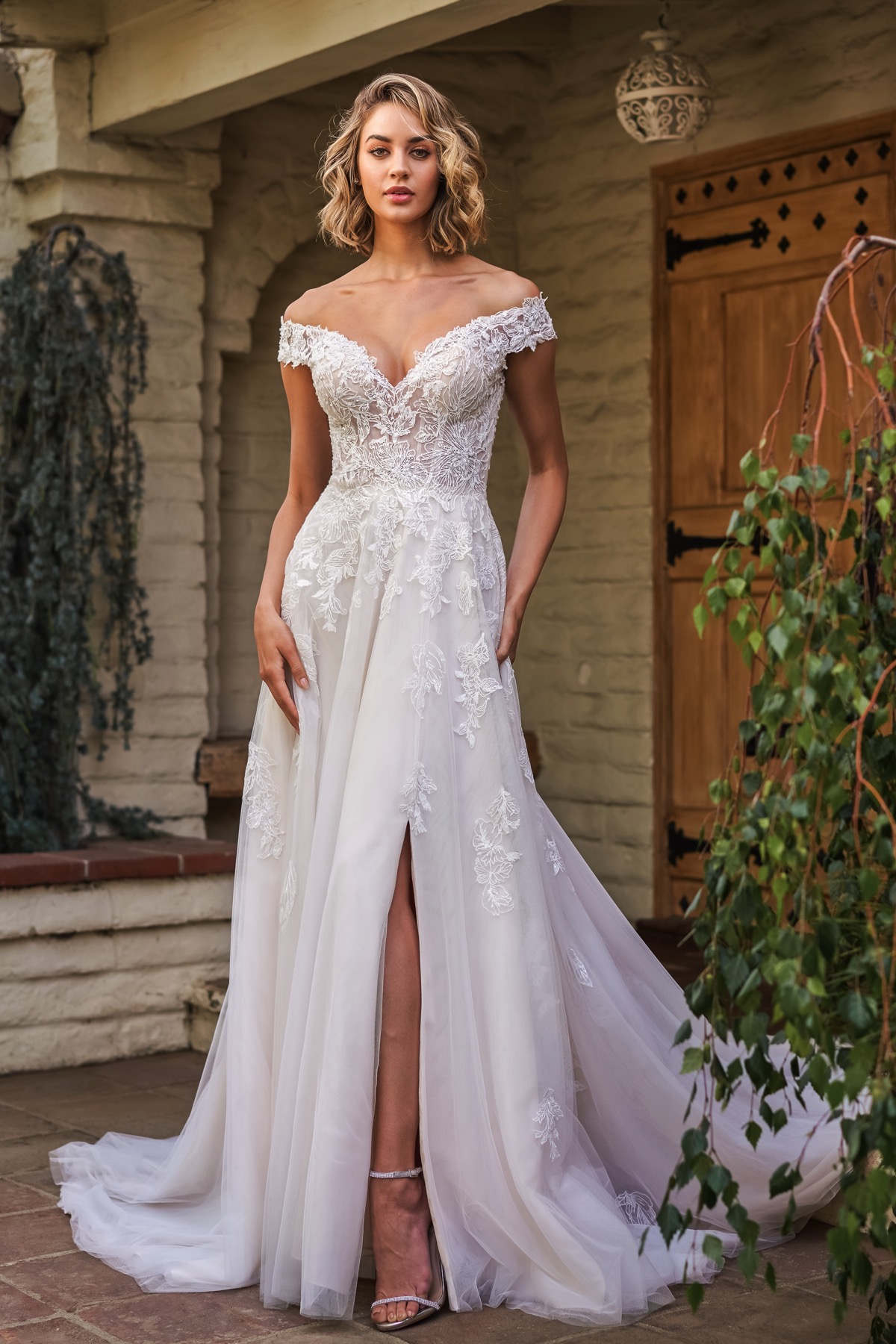 The semi formal wedding is simpler but still exquisite. This wedding formality is a popular choice because it blends the traditional ceremony with casual elements, making the wedding more personalized and unique.
Usually the guest list is smaller, 150 guests or less. It can take place at home for a small wedding or held at a larger site for a larger wedding. It can be a religious ceremony or civil.
What to wear: Brides wear long or shorter length dresses. Gowns can have short chapel length or sweep trains but dresses without trains are popular.
A-line wedding gowns, mermaid wedding gowns, empire waist wedding gowns and sheath wedding gowns are popular style choices. Details on the dress tend to be simpler less ornate than the dresses in the formal category.
Wedding dress fabrics are satins, yardage lace, taffeta, organza and brocades and shantung in man-made fibers, are few of the popular fabric choices.
Tiaras with finger tip or shorter veils are worn, if at all.
The Perfect Wedding Dress For An Informal Wedding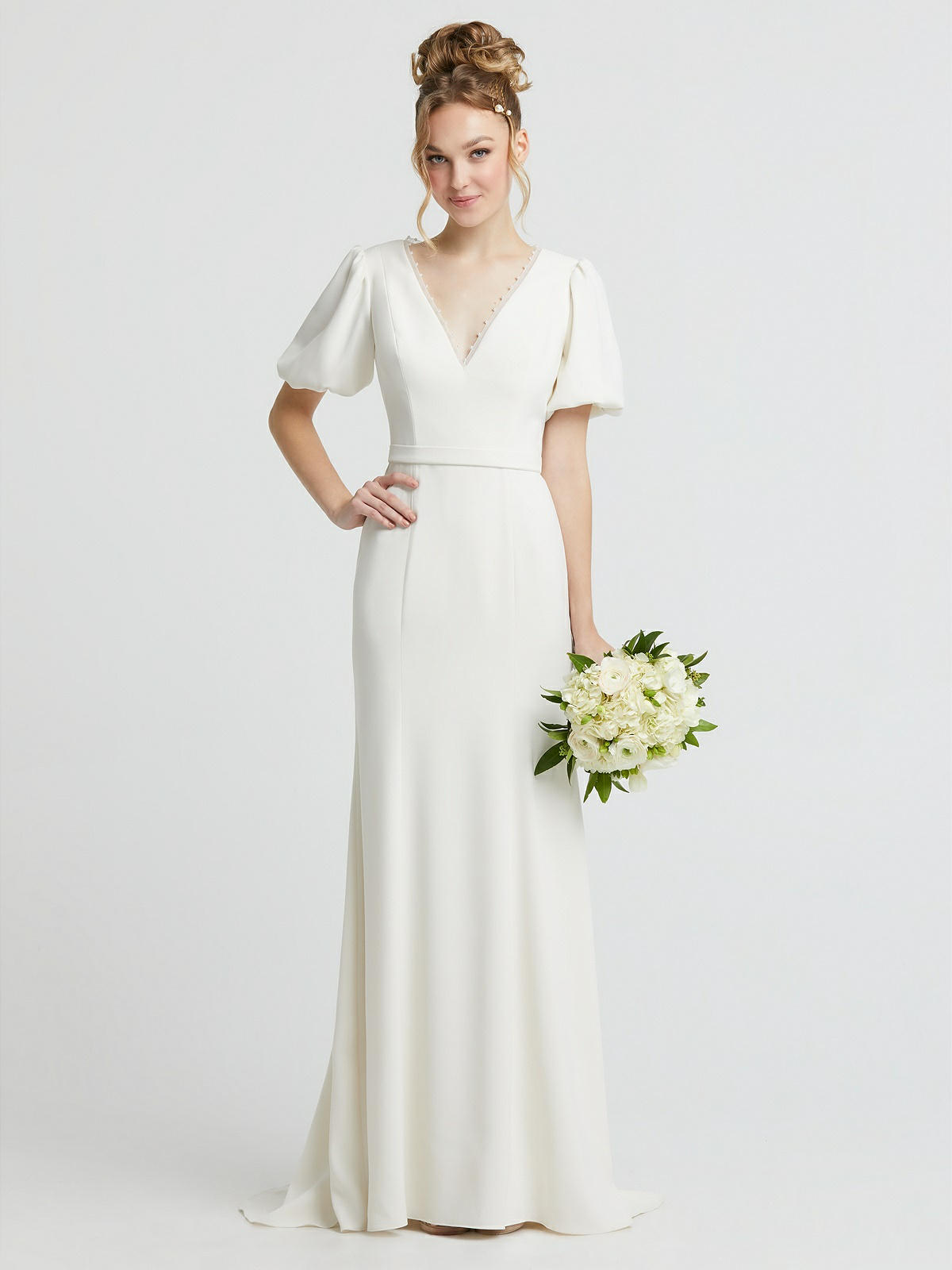 Small wedding are usually in this category. Weddings held at destinations like on cruises, tropical beach locations, Las Vegas or even in someones back yard fall in this category.
This wedding formality is a popular choice for a bride having a second wedding.
So whats the perfect wedding dress choice for this category?
What to wear: Brides wear short or very simple floor or tea length wedding dresses. Wedding suits or two piece wedding dresses can be used.
Wedding dress fabrics can be the same as the semi-formal wedding. But added to that list would be light airy cotton fabrics like gauze cottons and cotton voile fabrics.
Linen fabrics to can be used, especially for suits, just remember the wrinkle factor.
To adorn your hair . . . A simple hair ornament or flowers may be worn in hair. But most brides choose to wear nothing at all in their hair.
So what formality of wedding are you leaning toward?
Remember . . . THERE ARE NO HARD FAST RULES! These are just guidelines to help you.
But the more you fall into one category the easier it will be to choose your perfect wedding dress.
*Click here to read our disclosure regarding affiliate and advertising sponsors.