Blue Wedding Gowns That Show Off Your Personality
Trying to find an assortment of blue wedding gowns is a challenge. It all depends on if "blue" is the trending color for that year with the designers.

Here are a few alternative wedding dress ideas you can try if you can't find a blue bridal gown you like..
Use a bridesmaids dress. There are some bridesmaids dresses that are pretty enough to be used for a bridal gown. And bridesmaids dresses do come in blue. Some even have a train.
Use a prom dress or evening gown. Prom dresses come in all styles, some suitable to use as a wedding gown, plus you will find various shades of blue to choose from.
Use a Quiceanera dress. If you want that princess bride look, then you may find the perfect dress among these. These come in many colors also, including blue.
And of course you can have your blue bridal gown custom made for you. Just contact a dressmaker in your local area and arrange to speak with them about your ideas.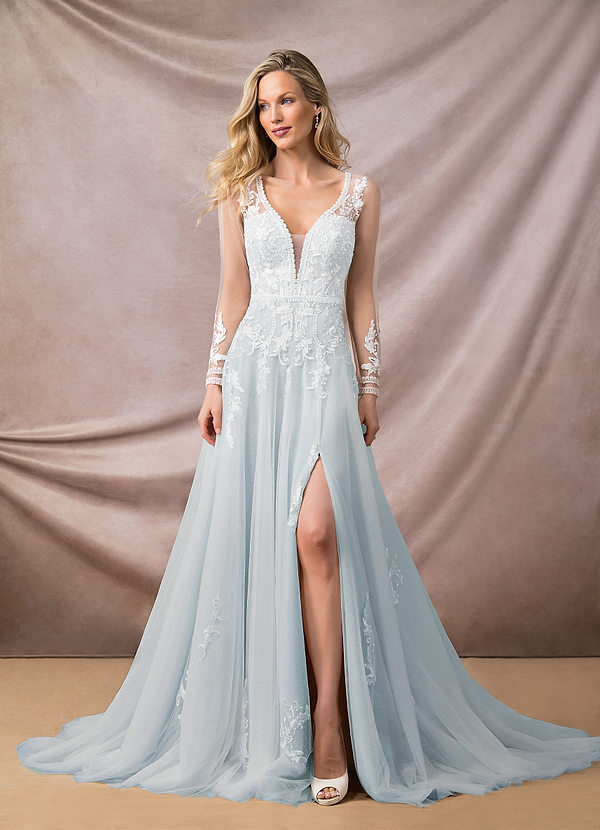 Style Ariya at Azazie.com
Blue wedding gowns, as well as any colored wedding dresses, are always going to be attention grabbers.
But as always, with any solid color wedding gown, make sure the color looks good on you. And choose a dress that compliments your figure. Get these two things right and you definitely will have your perfect wedding dress.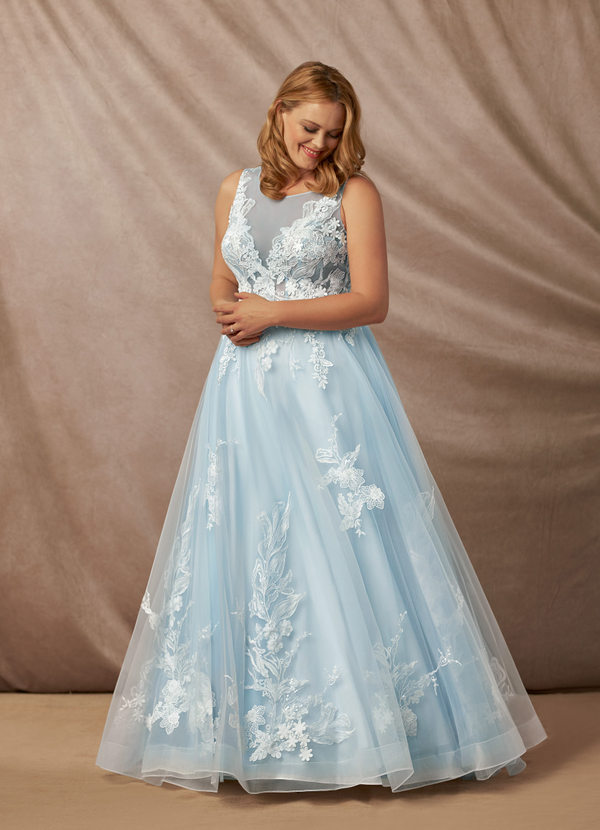 Style Sedona at Azazie.com
Mary's Bridal
*Click here to read our disclosure regarding affiliate and advertising sponsors.