Pictures Of Long Sleeved Wedding Dresses
Long sleeved wedding dresses can be worn year round.
Wedding dresses with long sleeves gives off a classic elegant vibe.

But if you have a wedding that will take place during the cold winter months, a wedding gown with long sleeves is a good choice for winter wedding dresses. You can have sleeves that are all the way to the wrist, elbow or three-quarter length sleeves.
Shop online for long sleeve wedding dresses. Below are just a few styles available at Azazie.com and Cocomelody.com. Go to their websites for more selections.


A-Line Court Train Tulle Wedding Dress CW2384

Princess Chapel Train Satin Wedding Dress CW2365

Trumpet-Mermaid Court Train Lace Tulle Wedding Dress LD4620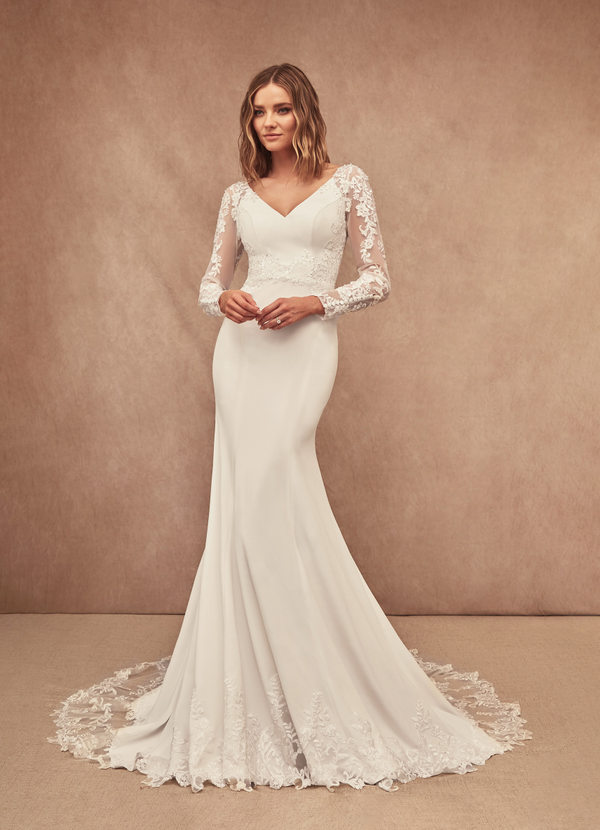 Azazie Mistie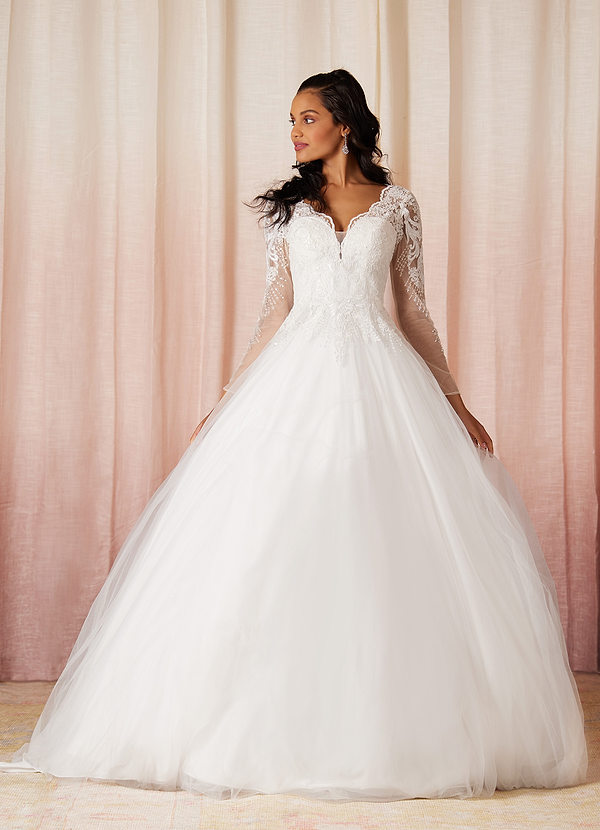 Azazie Essy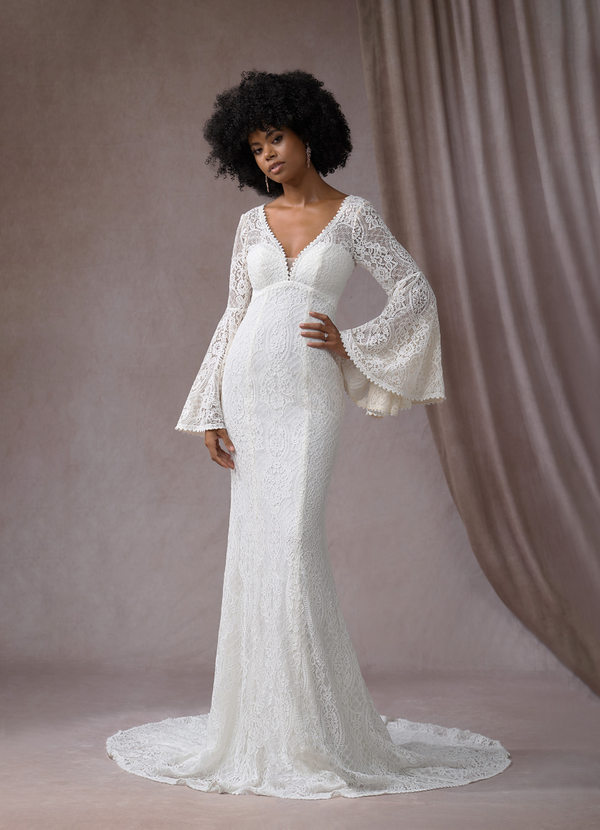 Azazie Clover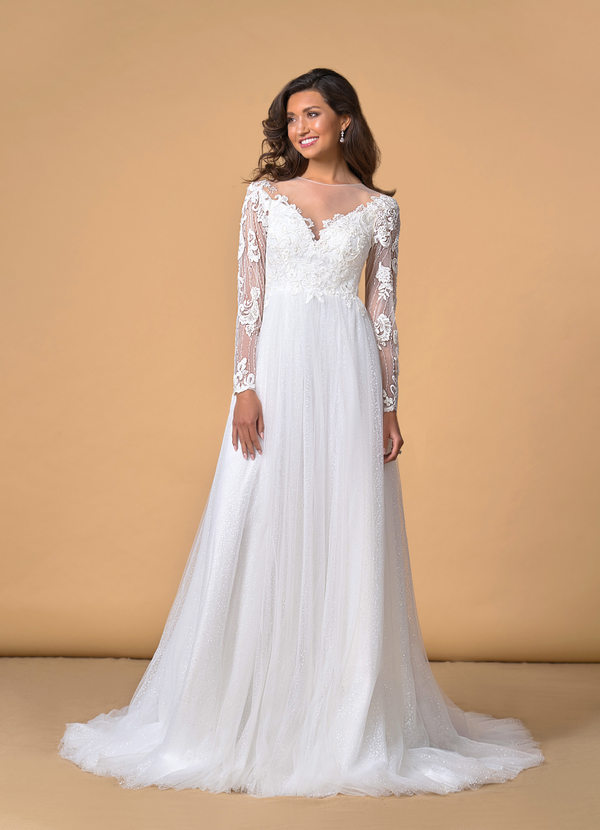 Azazie Lumi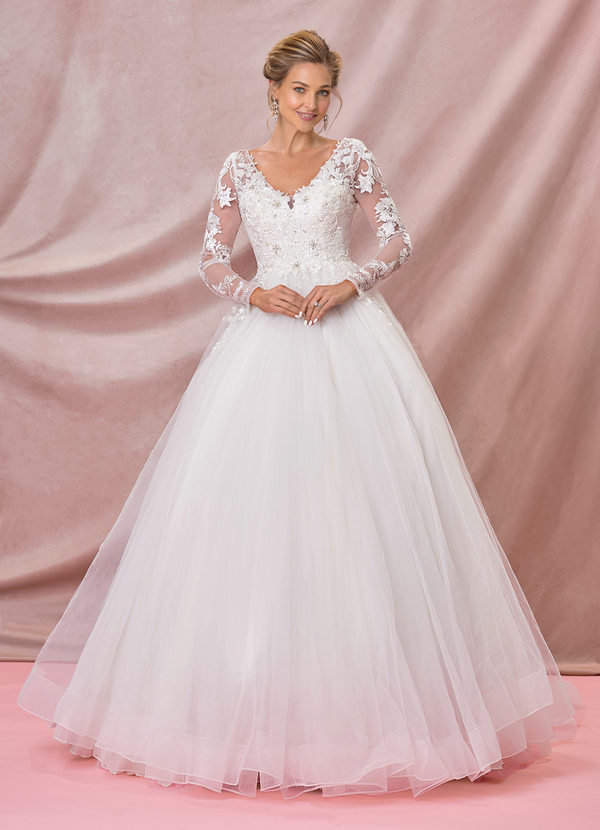 Azazie Freye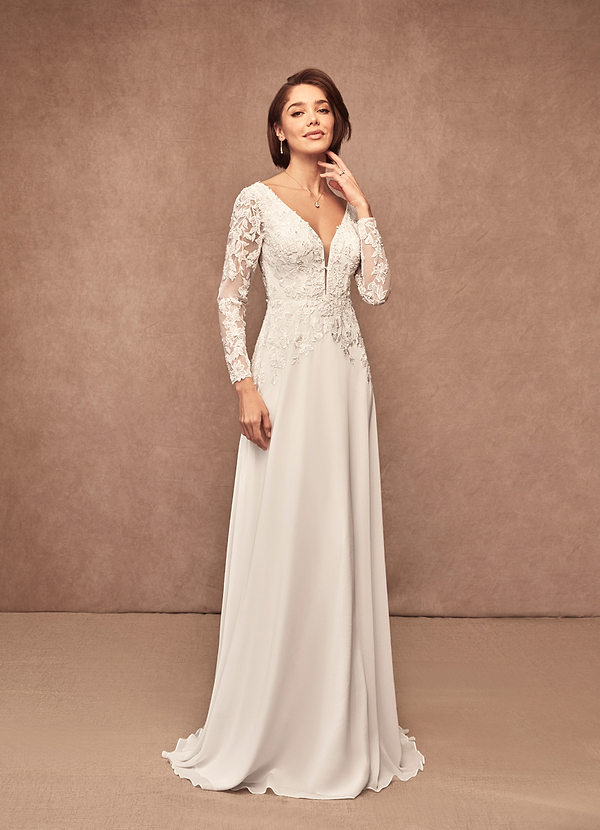 Azazie Fluer
Long Sleeved Wedding Dresses
*Click here to read our disclosure regarding affiliate and advertising sponsors.