Mon Cheri Wedding Gowns A Wide Range Of Designs To Choose From

One bridal collection worth taking a look at is by Mon Cheri. Mon Cheri wedding gowns are beautifully designed. They have one of the largest bridal collections available.
If you are a bride who love dramatic looks... then you have to see the collections designed by bridal gown designers Martin Thornberg and Sophia Tolli. They are 2 featured designers under the Mon Cheri label. They each have their own featured collections, which are a must see!
Martin Thornburg Style Frances
Martin Thornburg wedding gown designs are jaw dropping! If you are looking for that wow factor gown... you will find it in this collection. His use of fine fabrics and designing with a great fit in mind... results in eye captivating designs. Check out his collection!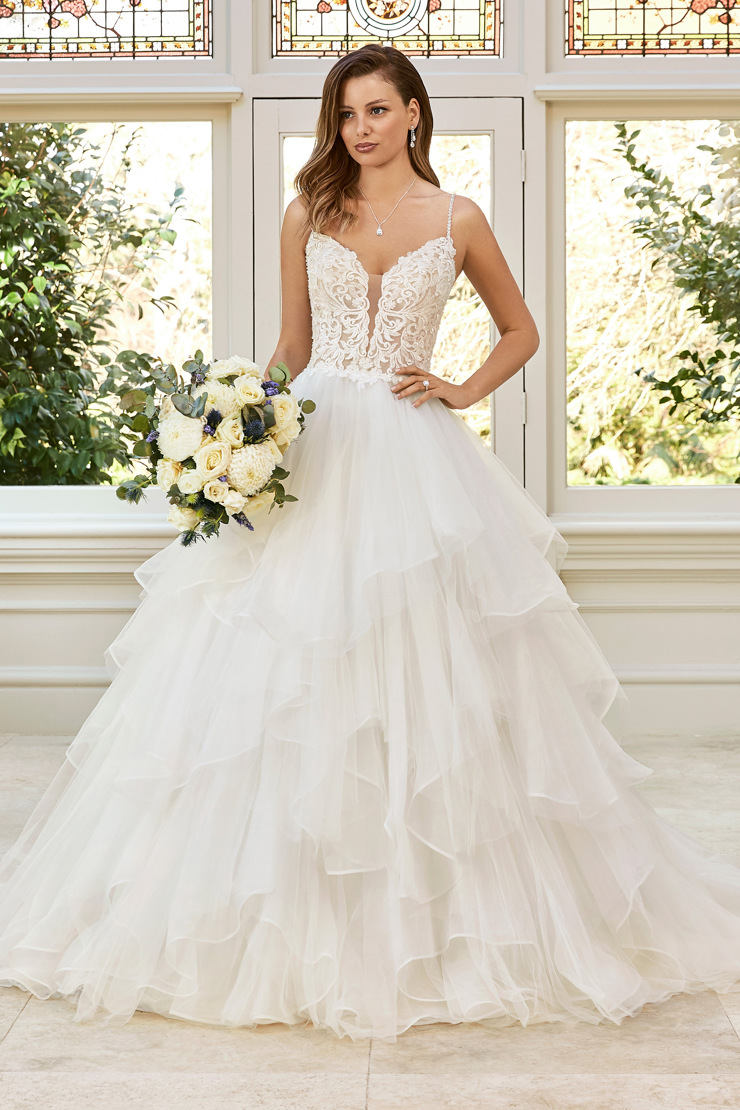 Mon Cheri Sophia Tolli Remi
Sophia Tolli has always been a favorite and never disappoints with her beautifully designed wedding dresses. She has eight collection themes with various design styles, like romantic, fairy tale,  classic, glam, vintage and more. This collection has so much to offer that's it will be hard to narrow down your favorite.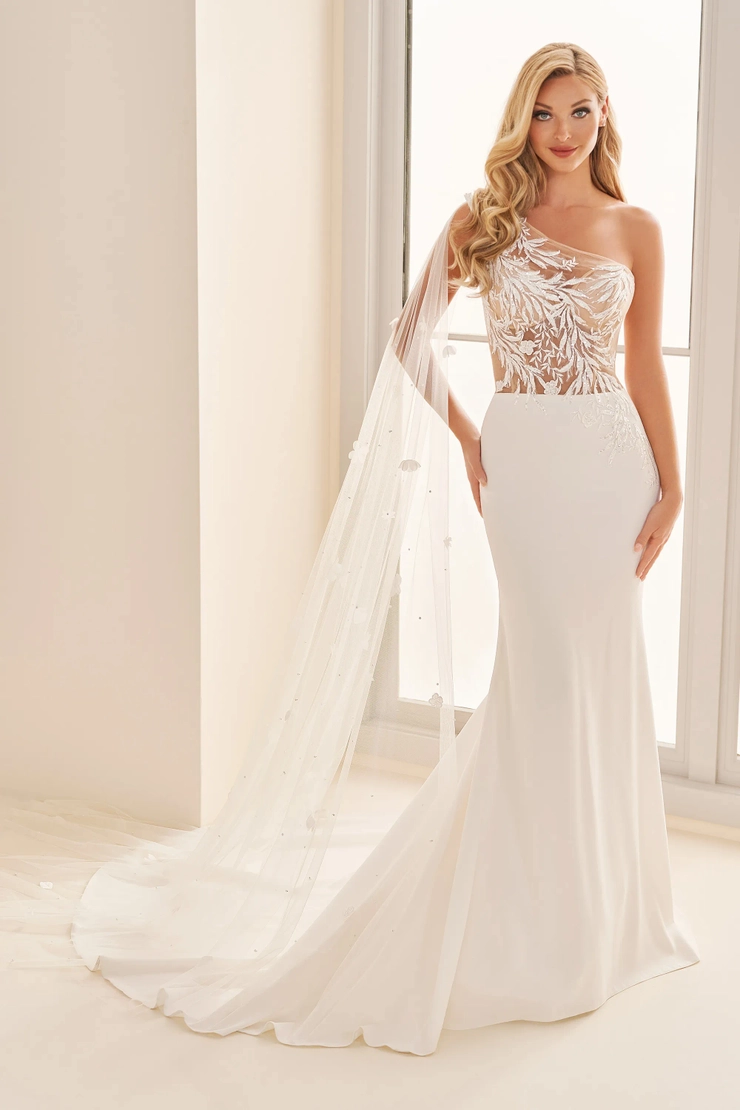 Mon Cheri Enchanting Collection #2527
Each designer have an array of styles to choose from. You will see the most popular silhouettes like mermaid, fit and flare, a-line, ballgown and empire waist style and more...
You will notice that throughout the collections you will see plus size models wearing many styles. Some of designers have their own  Plus Size Collection.

Mon Cheri has other collections under their label who also showcase gorgeous gowns to fit the taste and sense of style of every bride.Take not of their Enchanting Collection and Modest Collection.  
I have altered Mon Cheri wedding gowns and found them to be are superbly made. I also feel that they are a great value for the price.
Mon Cheri Modest Wedding Dress
Where Can You Find Mon Cheri Wedding Gowns?

You can find them at your local bridal shop and a limited selection of online wedding shops. Go on the Mon Cheri website and look for the link to find a location that sell their gowns near you.

When it comes to ordering a designer gown online, make sure they are authorized dealers selling "authentic" designer gowns, and not a site that sell replica or copycat wedding dresses.
This way you will avoid being disappointed, and will receive a quality garment for which Mon Cheri has become known for.
As you can see from the above selected Mon Cheri wedding dresses, they have designs that will compliment all figure types. These are just a few of my favorites. I couldn't include them all here.
To see more of the Mon Cheri bridal gown collection go to their website.
*Click here to read our disclosure regarding affiliate and advertising sponsors.