Red Wedding Dresses The Color  Demands Attention!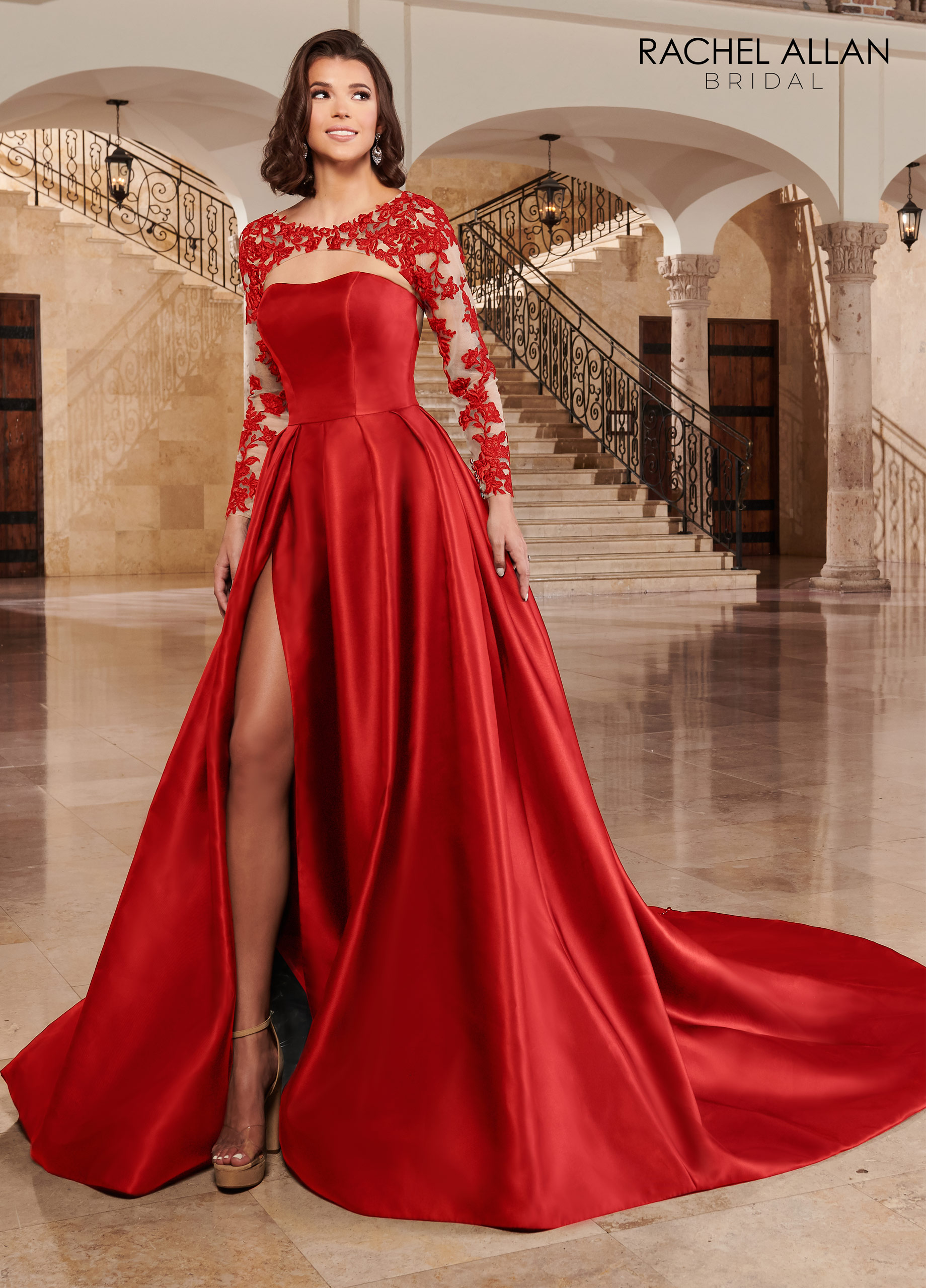 Red Wedding Gown By Mary's Bridal
"Brides with a lot of confidence and full of personality wear red wedding dresses." "Definitely an attention grabbing color! "
Color psychology is a study of how color affects our mood, emotions and behavior. What about the color red?
The color red is connected with assertiveness, spontaneity, enthusiasm and courage.

But it also can be connected with recklessness, aggression, anger and impatience.

Red also represents energy and growth.
Different cultures look at the color differently. In China and among some other Asian countries red is a traditional bridal color. It is thought of as bringing good luck, happiness, joy and celebration.
Also, red has been said to be the "I want to be me color."
So if you are a bride who wants to be unique and step out of the box.... then a red wedding gown dress my be for you!
Tips For Wearing Red Wedding Dresses
Just make sure the color works with your hair and skin tones.
Since there are different shades of red, some with blue undertones and others with yellow undertones, find the shade that compliments you the best.
Take time to try the gown on or hold it up in front of you in a mirror with good light.
Order fabric swatches from a company you want to order from online. Examine them to see if the fabric and shade of red will work for you before you order the wedding dress.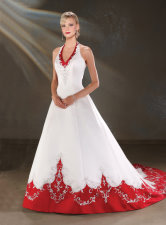 If a solid red dress is a little to daring for you...
Try a red and white wedding dress that have panels, inserts and banding details in the styling.

A white wedding gown with red details can be quite striking. Beading, lace appliques and trim can add interest to a white or ivory gown.

The red details can give a slimming appearance when placed in just the right places! Like a band or belt tied around the waist.

But if you are looking for that unique wedding dress with "wow factor" --- a red wedding dress certainly delivers!

A-Line Court Train Satin Gothic Wedding Dress B14TB0040
*Click here to read our disclosure regarding affiliate and advertising sponsors.