What You Should Know About Tulle Wedding Dresses Before Buying One
Is your dream wedding dress one of the beautiful tulle wedding dresses you see in the bridal magazines or like the one pictured here?
This style is perfect when you want a "fairy tale wedding gown" for the "princess" wedding gown look.
Maybe you just want a romantic wedding gown for your wedding.
Tulle is a fine net that when used as wedding dress fabric, creates a very soft looking, full bouffant skirt.
Wedding dress designers most often use the ball gown style silhouette when designing bridal gowns using tulle fabric.
Tulle wedding gowns have many layers of tulle net. It usually has anywhere from 4 to 10 layers, sometimes more.

The more layers the gown has . . . the less you see of the underlining. This creates a cloud-like, soft, billowy, pouf skirted wedding gown.
Under the lining there usually is a petticoat of crinoline net built into the gown to make it stand out very full. Sometimes for a fuller look you might want to wear a separate petticoat slip.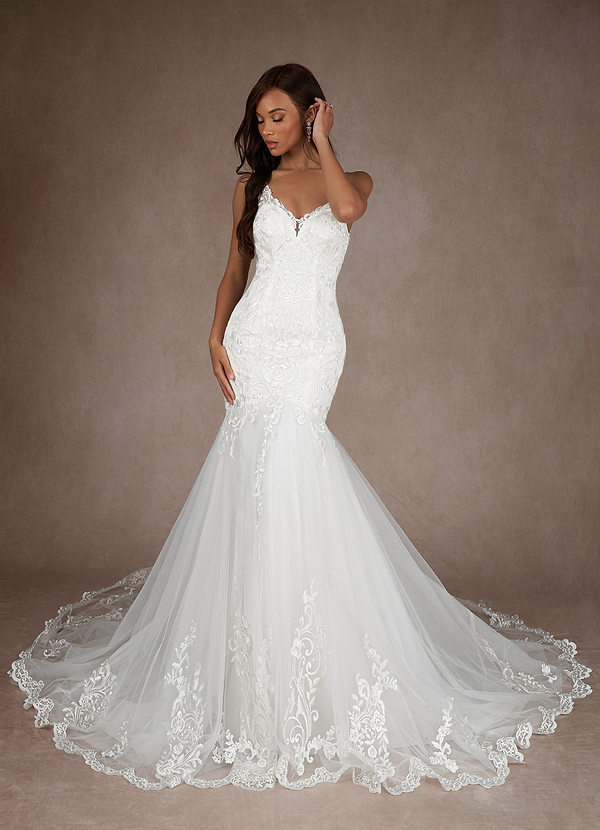 Azazie Diva
What Should You Know About Wearing A Tulle Wedding Gown?

Keep in mind that the more layers you have in the dress, the heavier it will be.
Many brides mention how hot tulle wedding dresses are because of its layers and the petticoat slip under the dress.
So if you tend to be warm natured, easy to perspire or having your wedding in a hot, humid climate outdoors... you might want to think twice about this type of gown.
Or at least plan well by having your wedding and reception in a well air conditioned site.
Tulle wedding gowns are undeniable beautiful. It may to you be well worth the extra care needed to make this type of gown your perfect wedding dress!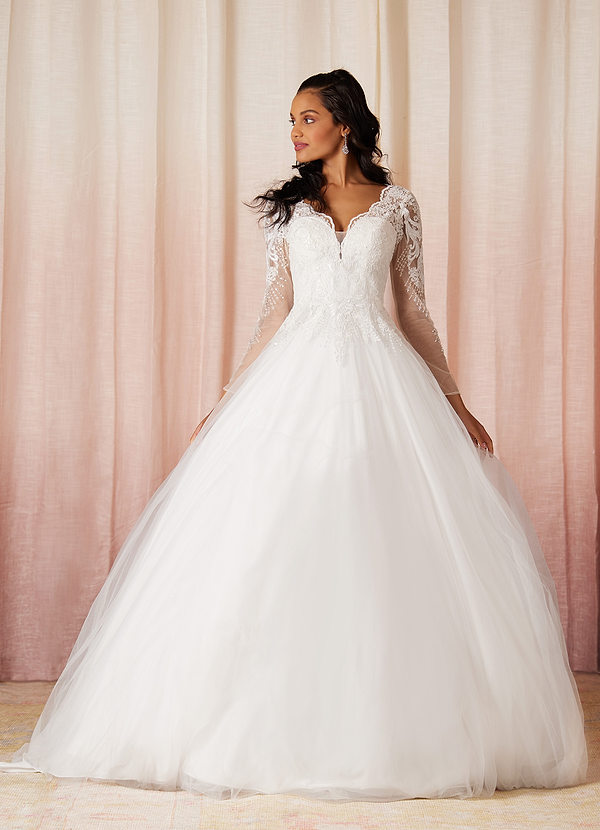 Azazie Essy
*Click here to read our disclosure regarding affiliate and advertising sponsors.