List Of Wedding Dress Designers
Who Make Modest Wedding Dresses
Here's a list of wedding dress designers who I noticed had modest wedding gowns within their collections that were very stylish.
The list below is of designers who either have a whole collection within their designs dedicated to modest styles or will adapt their regular collection to meet you needs.
Mon Cheri
If you want to purchase anything they sell you would have to find out what store locations near you sell their gowns.
They usually have a tool on the site to help you find stores near you. Or you can purchase these gowns from an online wedding dress store.
Check out the list of wedding dress designers websites to see the latest designs for modest or temple ready wedding dresses.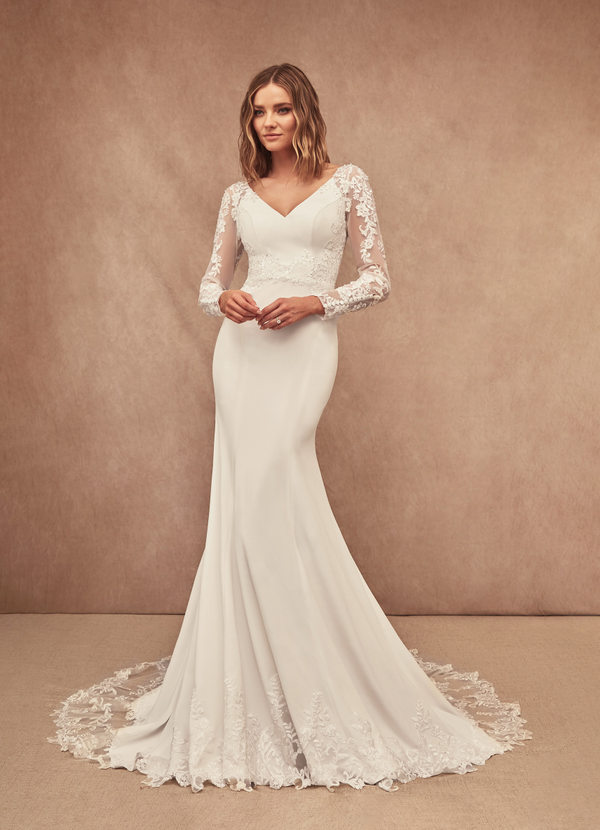 Azazie.com
Here are some online wedding dress shopping sources.
Allure Bridal
*Click here to read our disclosure regarding affiliate and advertising sponsors.