Modest Sleeved Wedding Dresses With Style
Are you having a problem finding modest long or short sleeved wedding dresses?
By far most of the gowns are strapless or designed without sleeves. Or you will find cap sleeves or a strap or two. But the last few years wedding dress designers have been adding long and short sleeve wedding dresses to their collections.
One thing about wedding gowns with sleeves... this design is timeless and classic.Because sleeves never really go out of style. 
When you look back at your wedding pictures years from now, your gown will not look dated. If you keep it and have it preserved ... perhaps your daughter will want to wear it!.
Now... to find a modest wedding gown with style can be a challenge. But I was able to locate a few gowns below that you may find could work for you.
Davids Bridal 51072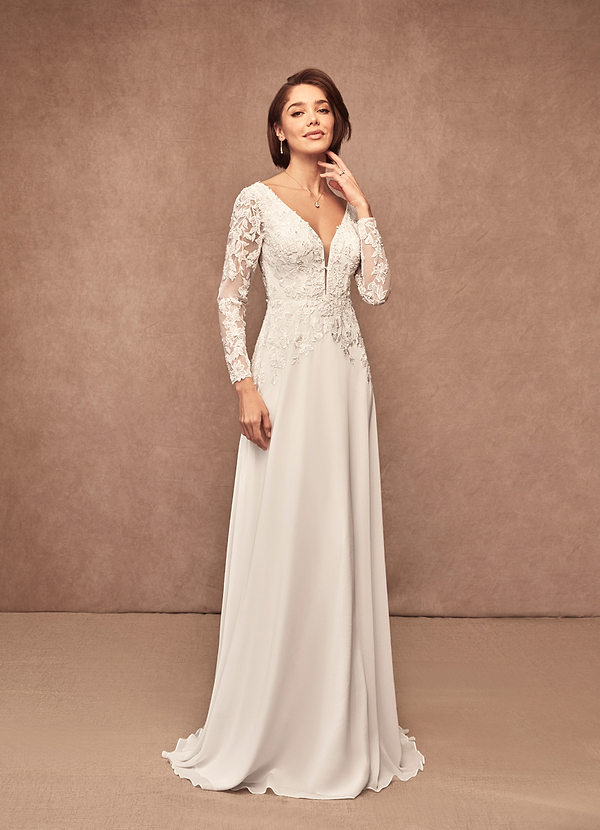 Azazie Fleur
Azazie Hayes
To shop online for affordable wedding dresses with long or short sleeves go to:
Azazie Legacy

Trumpet-Mermaid Court Train Lace Wedding Dress CWXF16003
*Click here to read our disclosure regarding affiliate and advertising sponsors.