Which Wedding Dress Alterations Can You Expect To Have Done And What Will It Cost?

If you came to this page looking for Desiree's Custom Sewing...

As of June 2021:  After much consideration, due to Covid and the fact I have a home-based business, I have decided I can no longer provide any sewing or alteration services.
I will now be doing virtual wedding dress consultations for brides needing help choosing a wedding gown. And if you need guidance on some challenges you are encountering with your wedding dress alterations ... please reach out to me by filling out the form below. Thank you for considering using my services.

Desiree
When a wedding gown is purchased... most brides don't give much thought to what wedding dress alterations will actually be needed until the gown comes in to the bridal shop or is delivered to them if they order by mail.
Because your gown is not being made to your measurements, but you are being placed in a size closest to your measurements, you will most likely need alterations. 
Did you know that only 10% of women fit the measurements perfectly for any Designer or manufacturer's sizing chart. So you, like most brides, will have to have 1 or more areas altered.
Depending on where your measurements deviate from the designer's measurement chart... this will determine which alterations will need to be done to your bridal gown.
What are the most common wedding dress alterations? 
Shortening of the hem: This one has to be done on about 95% percent of the gowns and can be the most expensive area depending on the number of layers, fabric and the details needed.

Taking in sideseams: This is the next area most brides need adjusted. This depends on if your bust, waist or hip area need to be adjusted.  The cost will be affected by if there are linings, underlining, boning and the fabric type. If there are beading appliques that are over the seams this will add to the cost.

Taking up the shoulder or straps: Now that designers are starting to get away from everything being strapless, you can find gowns that are sleeveless or with sleeves. It goes without saying that an alteration without a sleeve will be less complicated. If it has a sleeve the seamstress will need to take the sleeve out and reset it in most cases, which is very expensive.

Bra cups sewn in: Instead of wearing a bra you can have bra cups sewn in. One piece of advice ---- if you need support  --- this doesn't usually work well for cup sizes D and above, then it's best to buy a strapless bra. Make sure to bring it to your fitting.  Regarding bra cups... most sewing professionals or shops will have those available for you to purchase.

Of course there are other areas that may need to be adjusted. I've just listed the most common alterations here.
One tip: If you need your wedding dress taken in... it should be done at the sides and NOT the center back. This seam is not the best place to take in a gown., in most cases. There are some seamstresses that take this shortcut  to save time which doesn't leave you with the best fit. Some shops NEVER adjust at the sideseams . So if this is the practice of the shop you are considering getting your alterations done... please do yourself a favor look somewhere else!

Wedding Dress Alterations Costs

Now the costs will vary depending on where and who you get to alter your gown. Also the layers, fabrics, and details in the areas you need when getting the dress altered will determine the prices.

Hems: $150 - $475
Take in Sides: $100 - $350
Take up shoulders: $50 - $200
Bra cups sewn in gown $25 - $50
Remember these are averages. Depending on where you live the cost could be less or higher than the ranges listed here.
So on average you should budget for bridal alterations overall should fall within the $350 to $750  again depends on where you live and your particular dress. But there are some upper scale shops that will charge over $1000 for wedding dress alterations.

Wedding Dress Alterations are crucial to your overall wedding day look! This is the point where a perfectly good dress can be ruined if the alterations aren't done correctly. So make sure you take time to choose carefully who will work on your gown.

Do You Need Help Choosing A Wedding Dress Alterations Specialist?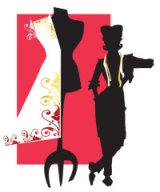 Do you know what questions you should ask when choosing a sewing professional to alter your dress?
Perhaps you chose someone, but now you aren't that confident in them and need reassurance that you made the right choice.

You need to end the relationship with the seamstress. What's the best way to handle this situation?

You picked up your gown and want an evaluation of the fit of your gown after your alterations have been completed because you aren't sure the fit is correct. Should you go back to the seamstress and how should you handle it?

So what can you do? There are tips within the pages of this website I share about what to expect at a bridal fitting and...
Look for more topics that can help you under wedding alterations.  But if you still have questions or have a situation come up you need personal coaching for I have a solution for you!

You need to talk to someone... I'm here to help!

If you have a particular set of circumstances and need help... try a coaching session with me ! I've helped many brides over the years who didn't live close enough to come use my wedding alterations services but had questions about the alterations being made on their gown.
Some I was able to reassure them that the seamstress was doing things correctly.

I had to tell others their suspicions were warranted and should stop the process and look for someone else.
I also had brides that wanted to know what to be on the look out for at the fitting that would clue them in on whether the seamstress will do a good job.
Believe me when I say that during the pinning if they do it a certain way there is a chance your wedding dress alterations will not come out right. It is at this time that it's best to take your gown elsewhere
To Get In Touch With Me
So if you feel I can be of help to you... let's get a coaching session started!

Fill out the form below.
Ask for a wedding alterations coaching session.

Provide me with a general idea of the help you need and whether you prefer a phone session or video conferencing.

A thirty minute consultation will be $40.00.

You will be invoiced through Paypal, Cashapp or Zelle.
I will initially before the session contact you by email to set up the appointment.

If you need me to evaluate something, especially if you need me to see you in the dress, we will need to do a Zoom meeting.

Please don't hesitate to reach out to me for help or if you have questions.
*Click here to read our disclosure regarding affiliate and advertising sponsors.